22Membership in the North Shore Photographic Society is a great way to learn more about photography, if you want to improve your skills or learn a new technique, share your work and meet other photographers to discuss photography, cameras, or any other topic related to the world of photography, our modest fees are well worth it and an excellent way to take your photography to the next level.
Benefits of Membership
Learn more about photography at evaluation nights, workshops, digital presentations and field trips.
Submit digital images for evaluation at the first monthly meeting, and print images at the second.
Receive 10% discount on some items at Lens & Shutter and Kerrisdale Cameras and enquire about discounts at other stores.
Display selected prints at special displays on the North Shore, such as the Centennial Theatre (North Vancouver) and Kay Meek Theatre (West Vancouver).
Gain photographic knowledge through Mentoring opportunities
Participate in CAPA photographic club competitions throughout the year.
Annual Fees: (September 1st to August 31st)
Individual $50.00 per year ($25.00 after April 1st)
Family $65.00 per year ($32.50 after April 1st)
Student $35.00 per year ($17.50 after April 1st)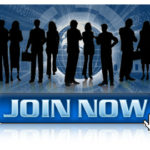 Be a member, bring your completed Membership Form with membership remuneration to one of our next meeting. "Meeting list"
Visitors are most welcome to attend Projection and Print club meetings $10.00 fee for Program Night.
Welcome to our club!
Susan Stanley
Membership Coordinator
<membership@nsps.ca>