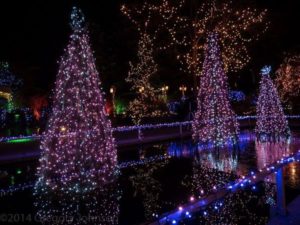 Tuesday, December 12, 2017
6:30 PM
VanDusen Botanical Garden
5251 Oak Street
Vancouver, BC V6M 2V4
We will meet at the entrance at 6:30pm.
Experience the Festival of Lights, a frozen winter wonderland with over one million lights decorating VanDusen Garden.
Stroll with friends and family through themed areas and enjoy the Dancing Lights show on Livingstone Lake, the gnome performance, and the shadow puppet show.
Bring your tripods and admission: $21.51, Seniors: $18.30
REFRESHMENTS: Meet-up afterwards to discuss the day's adventures and successes.
If you plan on attending, please
NOTE: Will be cancelled if raining.